48L Medical Cooler Box Cold Chain Cooler with Wheels

Item

Medical cooler box

Application

Medical, vaccine, blood storage and transport

Main Material

PP,Insulation: PU foam,PP

Cold source

Ice Brick:

10pcs of 21*8cm ice pack,

Or 10pcs of 16.5*9.5*3cm ice brick




Or as your requirement

Cold life

Ambient temperature: not above 30 deg.C,Hold articles inside at 2 deg.C to 8 deg.C

about 50 hours hours

Dimension

Outer Dimension:

730x380x420mm

Inner Dimension:

630x280x320mm

Capacity

Empty capacity: 48L

Payload capacity:36L

Description

Cold Chain Boxes, specially designed to hold temperatures within essential safe temperature limits without electricity during transport or use for:

Vaccines, blood, veterinary , laboratory, Biopharmaceutical, Life Science and other Medical Products

IVD products and biological specimens

National Health Service,WHO,UNICEF, Blood & Tissue Transplant Agencies

Selected fresh food, drink and dairy products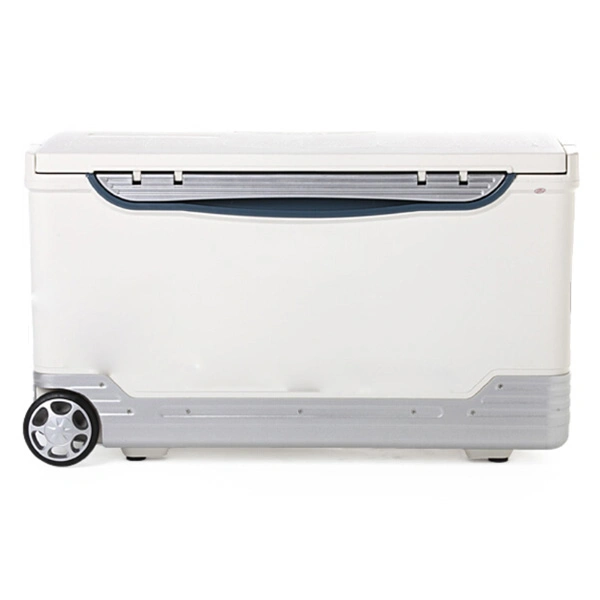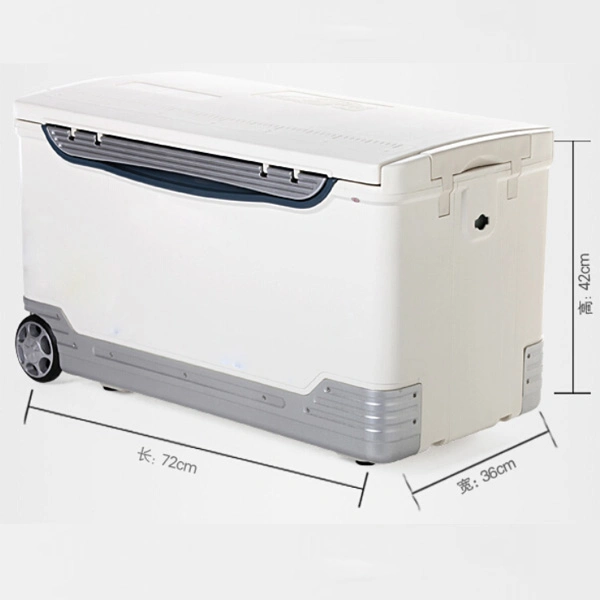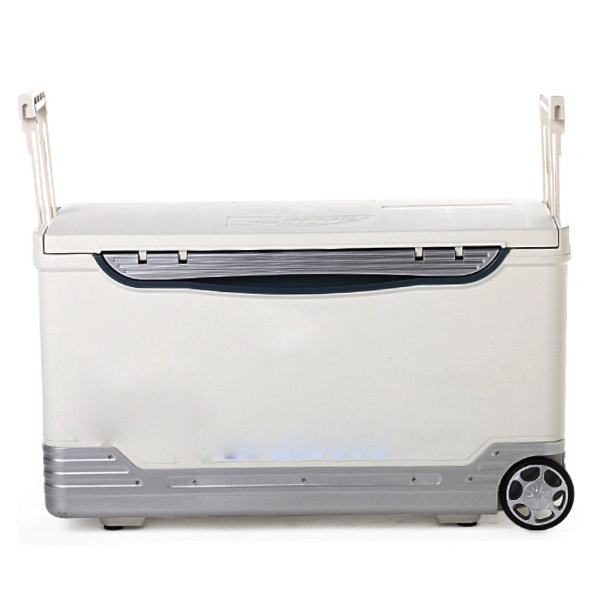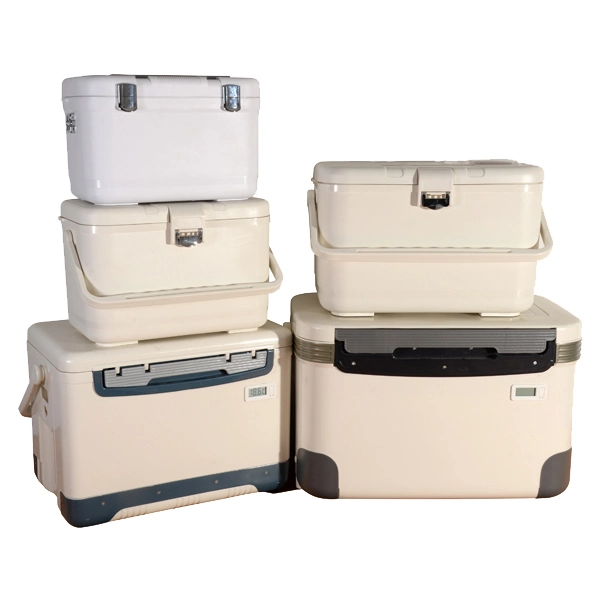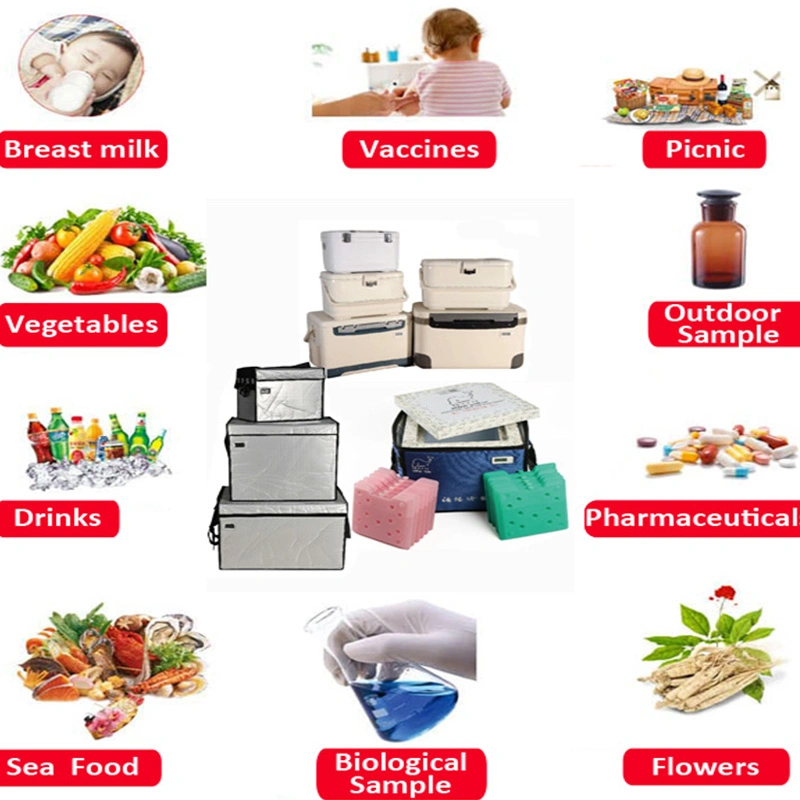 FAQ
1. Q:
Are you a factory of trading company?
A:We are a factory in Xiamen,China.
We are professional manufact
urer
with more than
16
years experiences
for cold chain packaging and solution for medical and food temperature sensative products
.
W
elcome to visit to our factory
.
2. Q:
What's your advantage?
A
.
1.
D
irect manufact
ure with our own
high quality
patent
products
with
competitive price.
2.
We have professional
R&D
team,
launch
new designs each year
and offer cold life performance validation for our clients
.
3.
Our company is qualified by ISO9001, and m
any of our products
passed CE mark,
SGS qualification.
3
. Q:
Can you add our logo on the products?
Can you design specially for us?
A:
Yes,
w
e provide complete
OEM and ODM
service
,
adding customers' LOGO on the product.
Normally we suggest you to choose our already molded box for small qnty order. Of course we can open new mold for you if
you have your own special design request
, the cost will depends on the size and quantity.
4
. Q:
How can you guarantee your quality?
A:We have quality control department
based on ISO9001 quality management system,
every order
must
pass IQC-- PQC and FQC
.
We
offer on line after sale service and easy-damaged parts changing FOC in one year
.
5. Q:
How
can
I get a sample and how long
?
A: 3
day for sample in warehouse, 7
-15
days for customized sample.
6.
Q: Can I buy 1 piece/pieces to our house or showroom?
A: Yes, we welcome you order with
small
quantity. But if you buy 1 piece, we have to ship them by DHL, Fedex or UPS.
1. All MODELS ARE CUSTOMIZABLE.
2. FREE DRAWINGS AND SAMPLES
3. FACTORY DIRECT PRICE.
4. SMALL ORDER WELCOME
5. 12 MONTH WARRANTY
6. NICE QUALITY

Application:
Cold Chain Bags and Boxes, specially designed to hold temperatures within essential safe temperature limits without electricity during transport or use for: Vaccines,Insulin,Biopharmaceutical, Life Science and other Medical Products,IVD products and biological specimens,Selected fresh food, drink and dairy products
Usage:
Before using, wipe the non toxic sealed HT Ice Bricks dry, and place into a freezer until they are fully frozen (about 10 hours). If using HT Ice Packs, fill with clean fresh water, firmly replace the screw cap, then follow the same procedure.
Remove the frozen packs from the freezer, and place every pack into the box in the positions indicated, and close the lid.
When the temperature of the box reduces to below 8oC, open the lid and place the contents to be kept cold in the cold transport container. Close the lid.
Notes:
When not using your cold transport container, store your sealed HT Ice Bricks and water filled Ice Packs in the freezer - then they will be ready for using just when you want them.