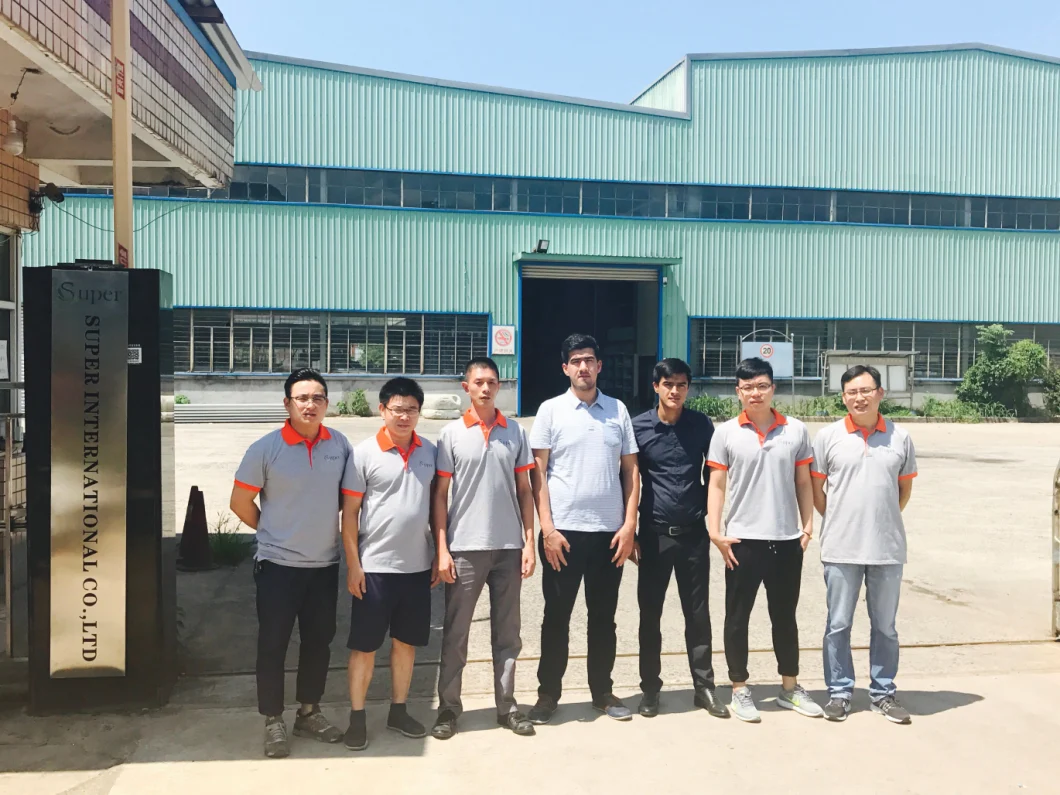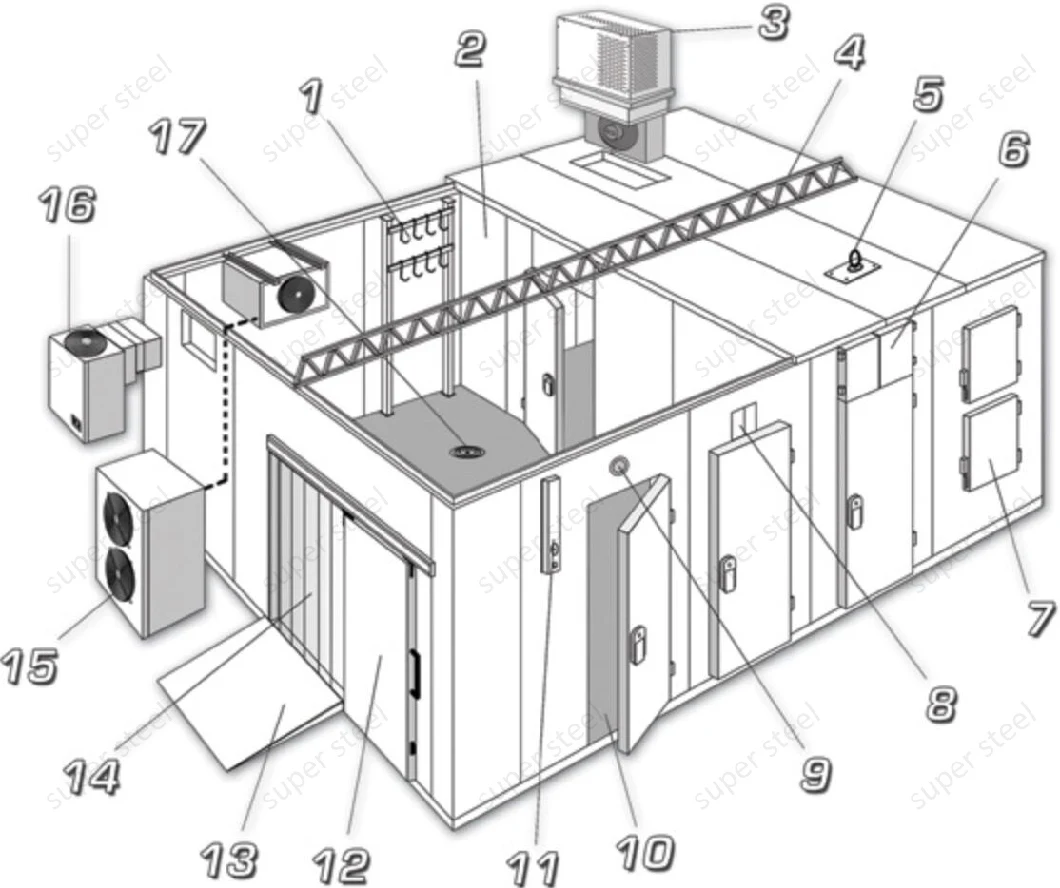 COLD ROOM PARTS
COLD ROOM COMBINATION
1.
BODY MADE OF CAMLOCK PU SANDWICH PANEL,
POLYURETHANE INSULATION HAS PERFECT HEAT INSULATION, THAT MAKES ROOM TEMPERATURE STABLE.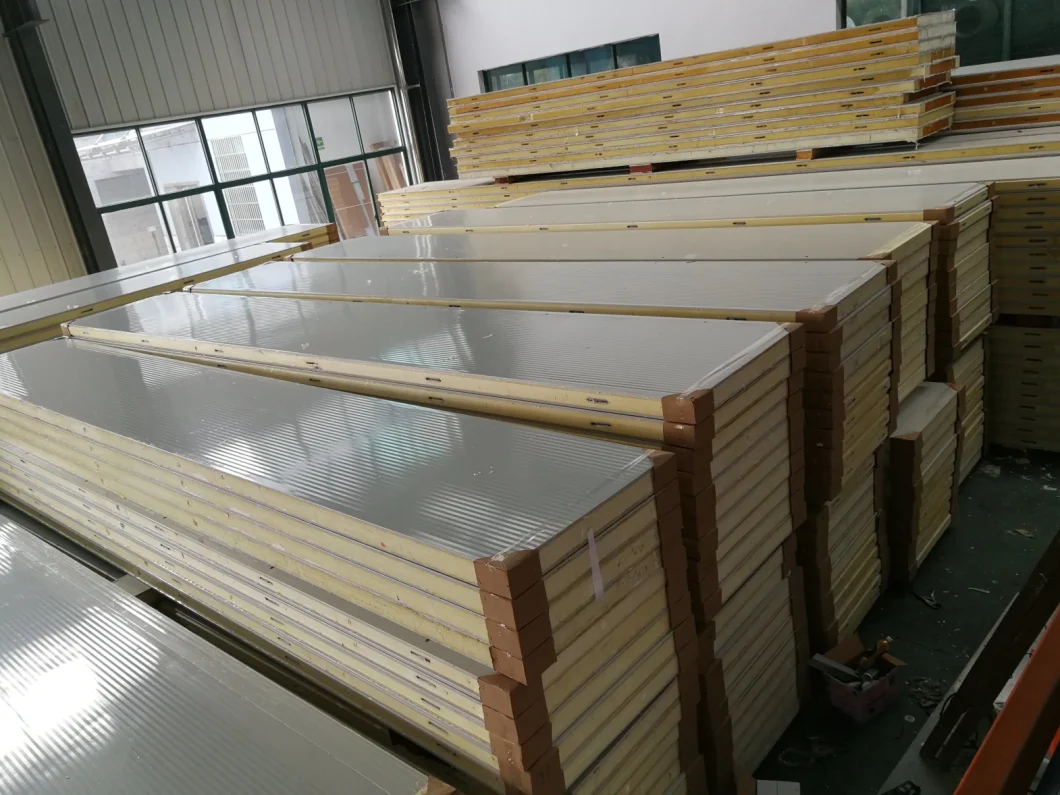 PU cold room panel choose good qualtity steel as cover, we can prepainted steel sheet, anti slip aluminium sheet, stainless steel sheet, PU is injected and there are each one camlock every 0.9m distance for long panels, if short panel, we will customized the camlock distance.
Steel from famous brand, like BAO STEEL, BLUE SCOPE, YIEH PHUI.
PU raw material are also from famous brand, like WANHUA, HUNTSMAN.
We have total 9 production lines for pu camlock panel. each day our factory can produce approx 3000m2 panel!
| | |
| --- | --- |
| Panel effective width | 960mm as standard or other customized size |
| Insulation | PU or PIR |
| Surface steel | Prepainted steel sheet, aluminium sheet, stainless steel |
| Thickness | 40mm, 50mm, 60mm, 75mm, 100mm, 125mm, 150mm, 175mm, 200mm, 220mm, 250mm |
| Fire rate | B2 for PU, B1 for PIR |
| | |
| --- | --- |
| Installation type | Camlock Installation |
WE CAN DESIGN OURSELVES

We have our own design team if client dont have design, and everything can be customized, we will also have the installation instructions for whole projects, like doors, cooling machine, air cooler, lights, electric wires, etc.
Every order, will has its installation brochure, also provide video if needed, meantime, we can send our technicals to destination if needed.
2.
COOLING SYSTEM,
HIGH EFFICIENCY COOLING MACHINE TO PRODUCE THE COOL AIR, WE USUALLY APPLY BITZER OR COPELAND COMPRESSOR MAKES THE COLD ROOM TEMPERATURE LOW QUICKLY.

Different Type of Cooling Unit, We have many type of cooling unit, for different kinds of cool room project, Like BOX type, Hermetic Condensing Unit, Semi hermetic, etc.
Different HP powerThe cooling power according to room size and temperature, our technicals will suggest client best HP choice, most reasonable and economic
Different Compressor BrandAs the heart of the cooling unit, We usually apply world famous brand compressor like BITZER or COPELAND EMERSON, we will also customized if clients have special requests.

Air cooler part is also play a very important role on cooling system, we have different power air cooler for different room size and room temperature, it will match with the condensing unit.

For the cold room door, we not only customized the type, but also customized the size. It can be manually or can be automaticly, mostly clients need swing door and sliding door.
3. CONTROL SYSTEM,
EVERY ROOM HAS A CONTROL BOX THAT SHOW THE ROOM TEMPERAURE AND CAN SET TO CUSTOMIZED TEMPERATURE.
HOW WE PACKAGE AND LOADING

Machine Package and loading
For machines, we always suggest clients do carton package, that protection is worthy
Camlock PU Sandwich Panel Pack
Above is a best way for panel package, there will be no damage or scraches on panel when loading and discharge.
Accessories
For all accessories, we will packed in a comfortable way, like refirgent, expansion vale, door accessories, we will use carton box or bags, etc.
OUR PROJECTS AROUND THE WORLD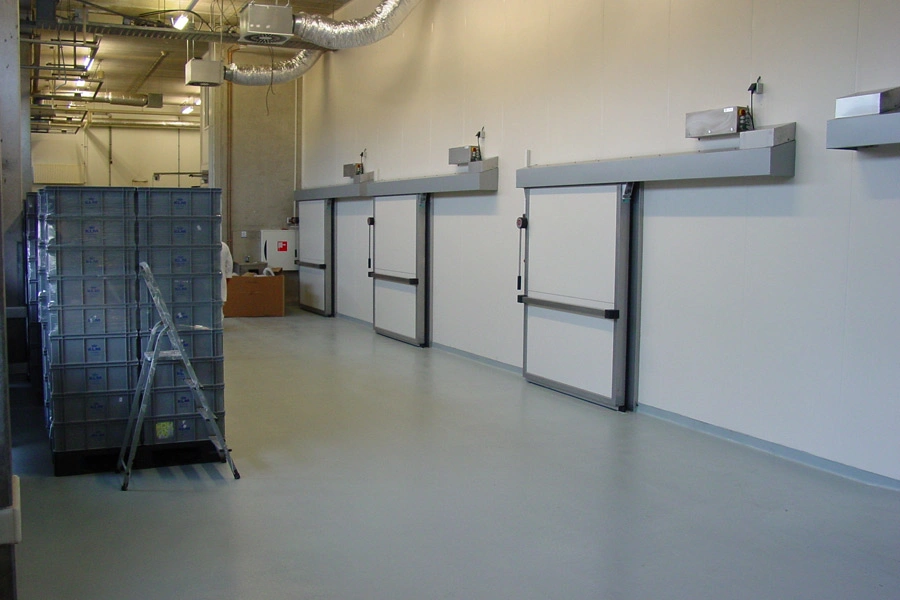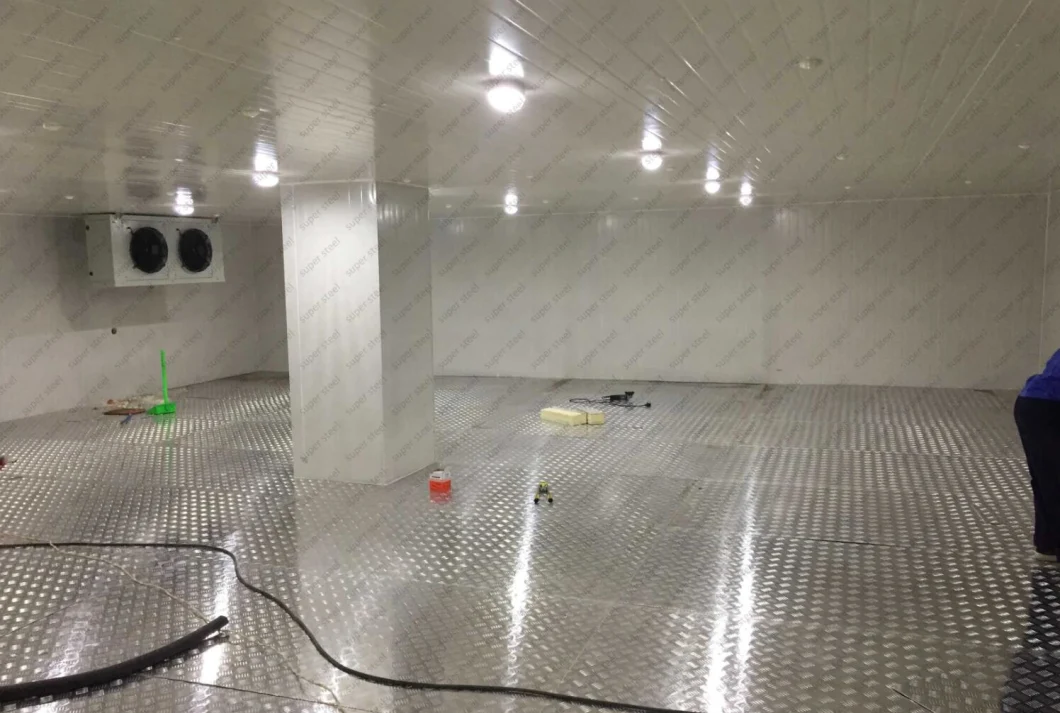 FAQ
Send us email or call us, we will provide all information you need, LETS TALK.
WE WILL BE 24HOURS ON LINE FOR YOU IF NEEDED!